RESULTS-DRIVEN


Websites that


Generate Leads!
Convert more visitors into paying customers!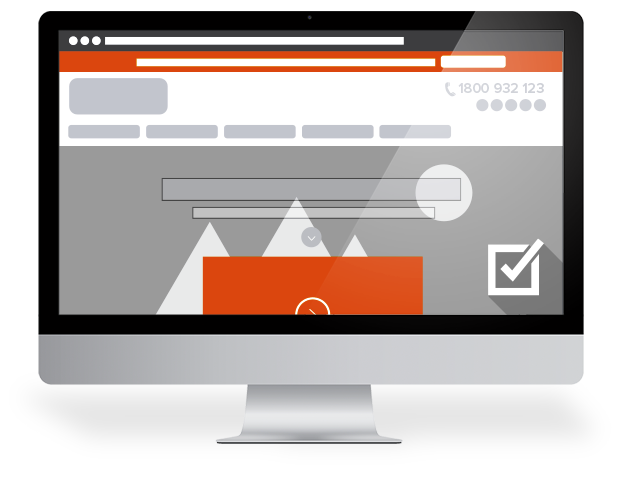 PROJECT SPOTLIGHT
SENA TECH
Low Voltage Electrical Contractor
Project Overview
Sena-Tech is a low-voltage electrical contractor in Melbourne, Florida. They had a goal to expand the security division of their company and to improve their online presence, including building a new modern website and improving their Search Engine Optimization. CAL Design worked with them to create a new modern web presence, with all the features needed to capture more online customers, and provided SEO Services.
Sena-Tech now ranks on the first page of Google and is in a position to capitalize and convert more customers that visit their site through their online marketing efforts.
Services Delivered for Sena Tech, LLC:
Web Design
Web Development
Search Engine Optimization
Copywriting
Graphic Design
Video
Corporate Identity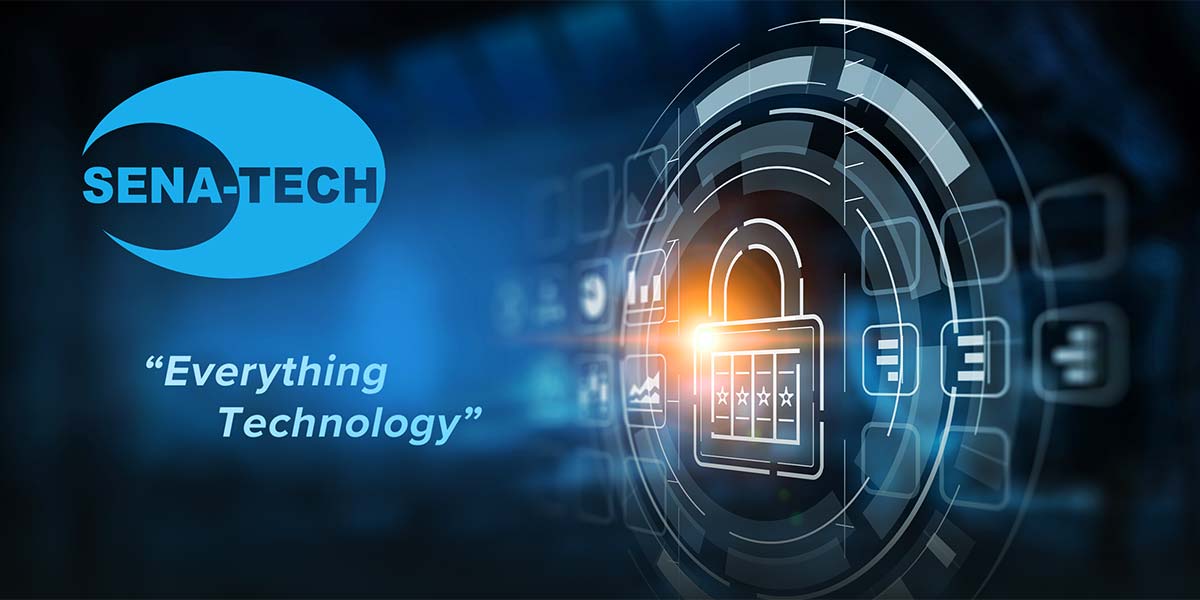 What our clients are saying…
Curtis and the CAL Design team did a great job of redesigning our website, logo and menu to platforms that much better represent our Brand and Vision from what we began with 3 years ago when we first opened our restaurant. We initially gave him very broad parameters of what we were looking for, and he nailed it ! CAL Design has a keen skill of taking a customer's vision of their brand and creating some great marketing tools.
They "hit it out of the ballpark" very quickly and efficiently, and at a very reasonable cost. They designed and built a brand new mobile-friendly website and was "live " in less than 2 weeks, and redesigned our complete menu in less than 5 days. We are very impressed with the outstanding quality of their service and consider them our new business partner!

Bill & Susan Walters, Owners - Florida's Fresh Grill, Cocoa Beach, FL
My Interior Design Business relies heavily on my website so having an impactful online presence is vital. My old website was outdated, non-mobile-friendly, and the overall look was cluttered and tired.

Enter Curtis Lawrence... As I explained my business and the market I was trying to capture, Curtis listened very carefully and then educated me on new technology and the artistic vision he felt was needed. The result was a dynamic site that out-shined my competition and has increased my business significantly.

As far as professionalism goes, the follow up before, during and after the project could be summed up in one word... Superb! Thanks Cal Design for an amazing experience!

Michael Gainey, Owner / Interior Designer - Michael Gainey Signature Designs
Curtis and his team at Cal Design did a fantastic job of taking my vision and bringing it to life. I was so impressed with the amount of time they took to research other equestrian boutiques and familiarize themselves with the world of horses. They promised to create a website that would go above and beyond the competition and they delivered! They used all of the latest design features and took into account all of my wants and needs to create a beautiful and inviting online shopping experience for my customers. They were very professional keeping a constant line of communication with me throughout the process, and got the job done in a timely manner. I highly recommend Cal Design Group to anyone looking to make an impression in their industry with their website.

Stacy Slater, Founder - Stable Angel Equestrian Boutique
Exceptional Talent and a pleasure to work with! With the competitive landscape of the restaurant business in New York City, we needed a web design company that is prepared to deliver cutting edge designs, on time and on budget. CAL Design has done that consistently for us and our clients! Their ability to communicate their ideas a major strength, which is critical on the projects we have. In addition, they are always eager to take on challenges which is very refreshing in our business!

Matt Zepf, President - Matt Zepf Marketing
CAL Design has provided our company with technical expertise, creative marketing solutions, and outstanding customer service since 2008. We value their attention to detail and their old-fashioned personalized approach to working with their clients. They consistently make deadlines and always support their clients, even in quick response situations! Through a team of dedicated professionals, CAL Design has assisted us in all aspects of our marketing efforts. I recommend CAL Design highly.

Sharon Berube, Marketing Director - Home Design and Remodeling Show
CAL Design did a fabulous job getting our website and online store created for us. As an author and a professional athlete, we were looking for a strong online presence that conveyed the the same sense of professionalism that we strive for in our organization. CAL Design delivered more than they promised and they were committed to making sure the job was done right and on time. Their knowledge and experience has been a blessing throught the course of the project they've been a joy to work with.

Wally Armstrong, PGA Golfer & Founder - Old Pro Books
CAL Design always does a phenominal job for us! They are the go-to company for all of our design and online maerketing needs. We run multiple businesses and feel fortunate to have a dependable design firm like CAL Design to handle our needs. They do a great job of taking the time to understanding our business and our requirements, and always deliver excellent results - typically doing work that is greater than our expectations. We recommend them to anyone who is looking for a team they can count on!

Gil Bailie, Interview USA, Inc.
The results were fantastic! We were looking for a design company to create a look for our company that matched our cutting-edge Light Portal System. CAL Design walked us through a smooth and comprehensive creative process which made it very easy for us to communicate our vision for the project. The final designs were modern, professional and perfect for our business. We continue to use their creative talents for our ongoing design and marketing needs and would highly recommend their services.

Douglas G. Cornell, President - Light Portal Technologies
CAL Design did a Fantastic Job! We came away with a beautiful website, a professional corporate identity package and the tools to run a very successful online marketing campaign. One year later we still receive many compliments on our website and corporate branding! It's a testament of CAL Design's excellence of quality work coupled with their creative touch. We highly recommend CAL Design; they have the winning combination of integrity, attention to detail and expertise in their field.

Ray Williams, Owner - Crazy Rays Deli
I can't say enough about the web site CAL Design created for us! CAL Design took time to learn about my product, listened to my conceptual ideas, and understood who my target audience was. They nailed the design delivered and delivered a website that was far beyond our expectations. The work was completed on schedule and on budget and we could not be happier. We'd recommend CAL Design to anyone who is looking for real talent and creativity and who is very easy to work with!

Joe Diange, President - The Competitive Edge
CAL Design went beyond the call of duty on our project! We needed solid branding that would carry our message globally and a solid e-commerce website that would give us the ability to raise money through our African TrAid program! The design work that CAL Design did for us was absolutely perfect! It was exactly what we needed to carry out our important global mission. If you need fresh creative ideas and a company that stands behind their work, you should contact CAL Design.

Mike Gilbert, Founder - One City Ministries
Thank you so much! We greatly appreciate CAL Design for having the heart to help the men at the Center of Hope. The design work they did for us is truly inspirational. We gotten tremendous feedback on the professional job they did. This site will be used to glorify God and all He does here at the Center of Hope. Thank you for following your calling at CAL Design to use your talents to serve the Lord. We pray that God blesses you and your business for being obedient and donating to our cause.

Dale Hendry, Senior Pastor - Center of Hope
We were in need of a new mobile-friendly website that would effectively promote our company and our solutions, and we needed it fast since we were experiencing major problems with our existing site!

We approached Curtis and his team at CAL Design, who jumped right in to bring our vision to life! CAL Design promised to use their technical expertise and creative talents to deliver a custom designed, technically optimized, mobile responsive website and they delivered, going beyond our expectations! Not only was it delivered on the tight timeframe we requested but within budget as well. They were very professional and a pleasure to work with while keeping an open line of communication with us throughout the process. I highly recommend CAL Design to anyone who wants to make an impact in their industry and understands the important role that a professionally designed website plays in making that a reality.

Paul Kelly Founder - Trinity Resources, LLC