Discover
We listen carefully to our clients and learn about your business and objectives. We combine our talent and experience with your knowledge of your products, industry, and competition to create the foundational information from which we create your solution.

Plan
Our planning process includes creating measurable goals and a finely-tuned strategy. We work the project from back to front in order to create a comprehensive action plan and bothe the creative and technical approach that will achieve your desired results.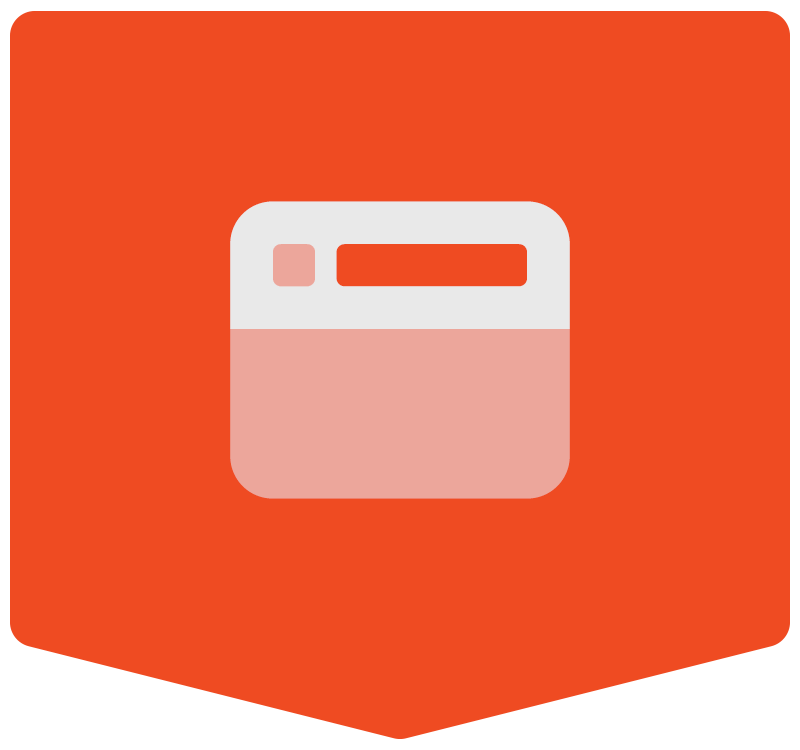 Design
We're known for our unique combination of analytical and creative thinking when approaching our design work. Once the collaboration is complete and we have clear direction, you can follow the process step-by-step, as our design team turns your ideas into reality.

Build
Our creative designers, UI/UX team, and developers work together to execute the project precisely according to the action plan. We handle complex projects with ease, and our problem-solving ability and can-do attitude makes the process simple and seamless.

Launch and Beyond
Once complete, we deploy the project and make sure each component is tested and functioning properly. We manage the introduction of your new site and handle any training you may need. We also provide secure hosting services and stay in close communication with you regarding and maintenance requests, edits and updates for the duration of our relationship.
I can't say enough about the web site CAL Design created for us!
Unlike other web site designers who I had talked to, CAL Design took time to learn about my product, listened to my conceptual ideas, and understood who my target audience was. Our website project was completed on schedule and on budget and they nailed the design! The web-site was far beyond our expectations. Potential customers have shared with me the "wow" feeling they experienced when first clicking on the web site. But just as important to me is the customer service that hay have provided me AFTER developing the web site. I recommend CAL Design to anyone desiring top-of-the-line web site design and/or maintenance, and I personally will continue to use them as my company and web site demands grow.

Joe Diange, President - The Competitive Edge
CAL Design has provided our company with technical expertise, creative marketing solutions, and outstanding customer service since 2008. We value their attention to detail and their old-fashioned personalized approach to working with their clients. They consistently make deadlines and always support their clients, even in quick response situations! Through a team of dedicated professionals, CAL Design has assisted us in all aspects of our marketing efforts. I recommend CAL Design highly.

Sharon Berube, Marketing Director - Home Design and Remodeling Show
CAL Design did a fabulous job getting our website and online store created for us. We continue to benefit from their knowledge and experience as they help us with promotion through our email campaigns. They were a joy to work with.

Wally Armstrong, Founder - Old Pro Books
We have been truly blessed by the work that CAL Design has done for our community. Even though they have offered their services for free, they have treated us as if we were their best paying customer! They have continued to serve us as if they were serving the Lord.

Dan Kennedy, Chairman - Tampa Bay Tres Dias
Fantastic Job! We came away with a professional logo, website and integrated online marketing systems. One year later we still receive numerous compliments on our website and logo. Its a testament of CAL Design's excellence of quality work coupled with their creative touch. We highly recommend CAL Design, they have the winning combination of integrity, attention to detail and expertise in their field.

Ray Williams, Owner - Crazy Rays Deli
Thank you so much! We at the Center of Hope greatly appreciate CAL Design for having the heart to help us help the men at the Center of Hope. The design work they did is truly inspirational. We have had so many awesome comments on the professional job you've done. This site will be used to glorify God and all He does here at the Center of Hope. Thank you for following your calling at CAL Design to use your talents to serve the Lord. We pray that God blesses you and your business for being obedient and donating to our cause.

Dale Hendry, Senior Pastor - Center of Hope
The results were fantastic! We were looking for a design company to create a look for our company that matched our cutting-edge Life Force System. CAL Design walked us through a comprehensive creative process which made it easy for us to communicate our vision for the project. The logo they created and the modern, professional website they built for us were perfect. We continue to use the creative talents of CAL Design for our ongoing print design needs and website updates. They are a pleasure to deal with; I highly recommend them to anyone that is looking for a design team with fresh ideas, attention to detail, and who responds quickly when there is a project to be completed.

Douglas G. Cornell, President - Life Force Tampa
CAL Design did a fantastic job designing and creating the Arrest Alert web site. They took our product, ideas and requirements and created a website much greater than our expectations. They did this on time and came in on budget. We're looking forward to working with their talented team again!

Gil Bailie, DailyArrestAlert.com
Exceptional Talent and a pleasure to work with! With the competitive landscape of the restaurant business in New York City, we needed a web design company that is prepared to deliver cutting edge designs, on time and on budget. CAL Design has done that consistently for us and our clients!

Matt Zepf, President - Matt Zepf Marketing
CAL Design went beyond the call of duty on our project!

We needed solid branding that would carry our message globally and a solid e-commerce website that would give us the ability to raise money through our African TrAid program! The design work that CAL Design did for us was absolutely perfect! It was exactly what we needed to carry out our important global mission.

If you need fresh creative ideas and a company that stands behind their work, you should contact CAL Design.

Mike Gilbert, Founder - One City Ministries